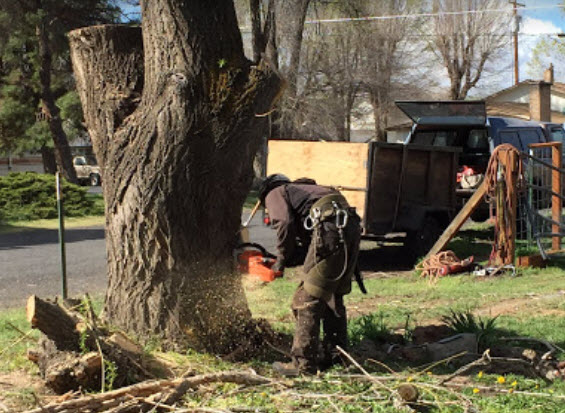 About Stump Removal Services
The most common method of stump removal is to use a stump grinder to grind the stump down into small chips.
There are a few factors that can influence the cost and time it takes to remove stumps.
The size of the tree stump – depending on the size of the tree stump it can either be a fairly quick process to grind the stump down. If the tree is larger, it may take a larger grinder a significantly more time to remove the stump.
Root System – depending on how old the tree was, the Root system can be sprawling and harder to remove.
Type of tree – In Central Oregon, there is a range of different types of trees. Depending on whether the tree stump is a Pine, Fir, Juniper, Aspen or Alder Tree, the density of the stump can vary.
 Location and Access to the stump – Depending on where the stump is located or if it is on a slope, will determine the size of stump grinder we can use to remove the tree stump.
If you have a Stump on your property that needs to be removed, give us a call!
Contact Us About Stump Removal
Bonnie Hoker | Redmond, Or
we had 2 very large pondos removed. Thomas and his workmate did an awesome job taking them down safely. they do wonderful work. and best of all…they do a perfect job of cleaning up. I would recommend Artisan tree works to anyone who needs a tree job done and done well. worth every penney!