Tree Trimming is an art and a science.  Incorrect pruning is the leading cause of urban tree mortality.  That is why it is so important to get an experienced Certified Professional arborist to work on your trees.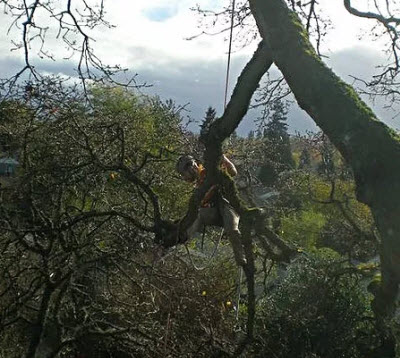 Pruning for Health and Safety
Pruning for health and safety can be done any time of year and should be part of maintaining any mature tree.
All dead wood one inch in diameter and above is removed, and any structural deficits are addressed as well as any conflict with buildings or human traffic.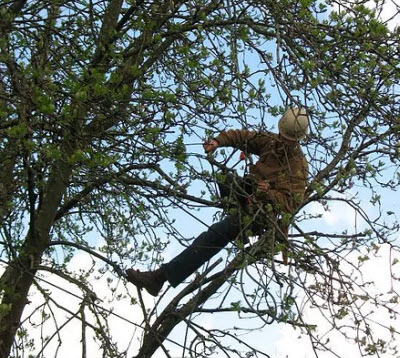 Crown Reduction
Crown reduction refers to reducing the living crown of the tree generally to resolve a conflict with human traffic, line of sight, or a structure.
It is unwise to remove over 10% of the living crown of a mature tree, but up to 20% can be removed.  It is best to prune in this way when the tree is dormant in winter, but it can be done any time of year.  Crown reduction differs from tree topping because all cuts are made to a suitable branch junction so the tree is able to adapt to the cut.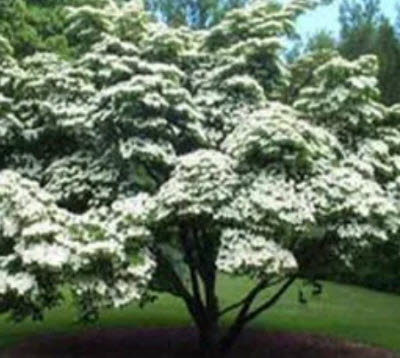 Ornamental Pruning and Trimming
Ornamental pruning generally refers to pruning small landscape trees for aesthetics.  This can be done to give a younger or smaller tree the growth structure of a larger more mature tree or to keep trees small so that they work within the surrounding landscape.
Ornamental trees are usually understory trees such as Vine Maples or Dogwoods.  This makes them a little more resilient to crown damage or removal.  So, up to 20% of the living crown can be removed at any given time.  The best time to prune is when the tree is dormant in early winter after leaf drop. Although, it can be done any time of year.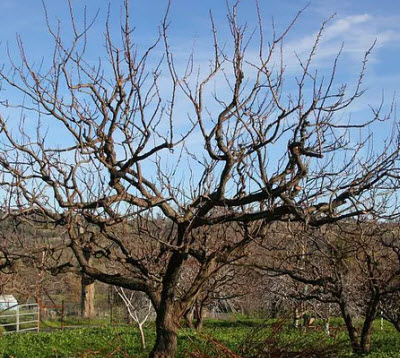 Orchard Pruning
Fruit trees require some special attention that may or may not work in an urban landscape.  They require yearly maintenance, and orchard trees generally have a much shorter lifespan because of the constant stress they are under.  Structural pruning should be done when the tree is dormant right after the leaves fall.  To control fruit production pruning should be done after flowering and before bud break.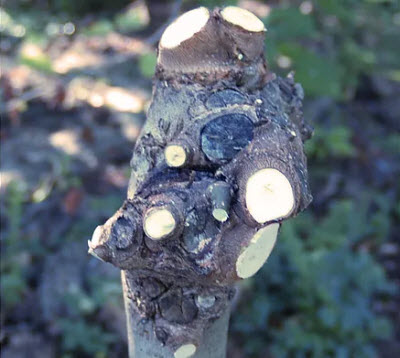 Pollarding
Pollarding was a tree-trimming technique developed in medieval Europe by peasants to produce wood without cutting down trees.  It has survived as a technique for keeping trees from growing to large.  Not all species of trees can be successfully pollarded, and it requires yearly maintenance.  Pollarding must be started when the tree is relatively young and then it needs to be maintained yearly for the rest of the trees lifespan.  Trees that are pollarded once and then never again become hazardous and trees that are pollarded after they are already mature will ether die or become hazardous and need to be removed.  For this reason I don't feel like it is good option for most home owners.
Contact Us About Tree Trimming
Tamara Shisler |Redmond, Or
We hired Artisan Tree Works to remove two trees, prune four shrubs and prune three trees; all at a reasonable cost. Thomas and his crew were punctual, friendly and very, very knowledgeable. Thomas is not just a tree trimmer, he is an artist. Thank you!