When To Remove a Tree
At any point, if the tree becomes unsafe you will want to consider having an ISA Certified Arborist come assess the tree. If the tree is hazardous, have it removed.
There are several reasons a tree can be hazardous:
If the tree is unhealthy and large branches are dying
If the trunk shows signs of decay
If the tree is completely dead
Visible cracks in the tree
If only part of the tree is damaged, we don't need to remove the entire tree. We can extract only the damaged parts of the tree.
When we assess the tree we will explain all of your options for either preserving the tree or having the tree removed.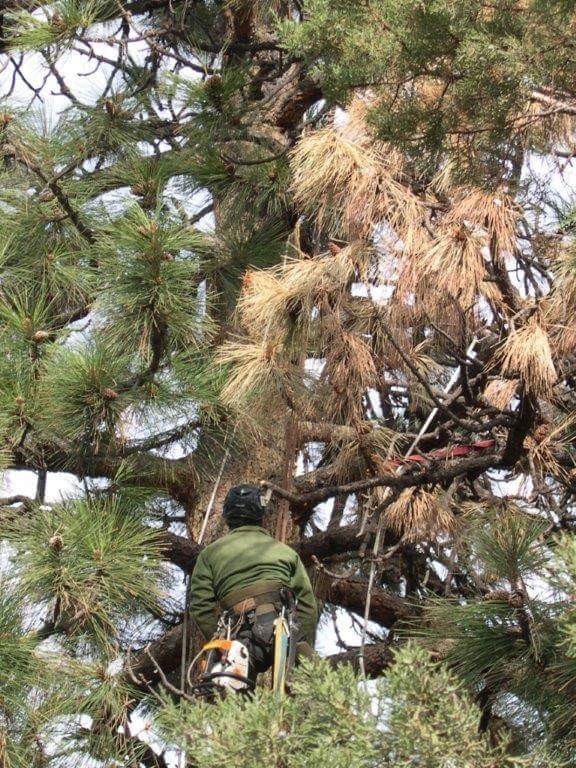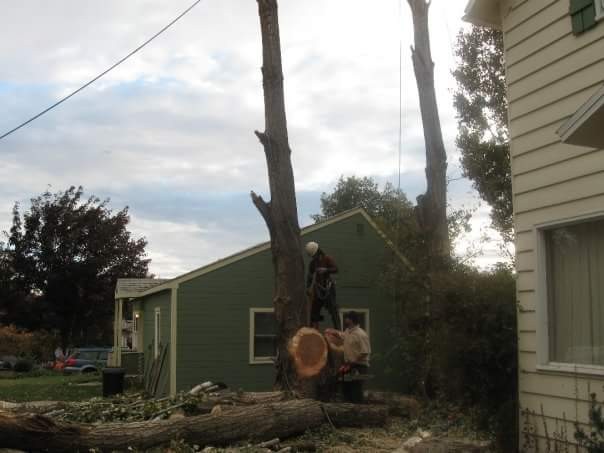 How We Remove Trees
There are several variables on how our team will remove your tree.
Often times if the damaged tree is still standing we will climb the tree and cut it out in sections using a rope to lower prices making sure that nothing in the surrounding area is damaged.
If the damaged tree has already fallen, we will cut it into manageable sections to be removed or chipped.
It is important to have a certified arborist do complex tree removals to avoid injury or damage to surrounding properties.
Contact Us About Your Tree Removal
Emanuel M. | Bend, Or
Thomas is a very skilled and knowledgeable arborist, he is not the type of person who cuts a tree down to make extra money. Thomas explained/educated us about tree parasites and tree maintenance. He and his crew are very polite and hard working. We are very happy with the job performed and will recommend Thomas to friends and neighbors.